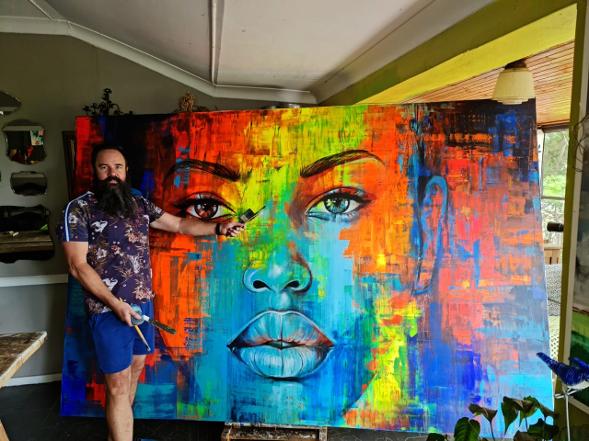 Expressions on abstract is a term we would like to use to describe Gerhard van Vuuren's contemporary portraits.
His style is distinctive and the class and character of emotions he employs to describe and document his subjects makes his wonderful work noticeable! The signature is consistent and one we will always associate it with him.
He also represents quality affordable art and we are pleased to feature him and encourage you to explore his artwork today.
Call +2784 588 8825 for an appointment.